Shipping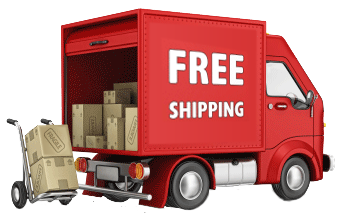 Most Shipping is FREE to all addresses other than APO/PO boxes in the lower 48 states. Our stock, all ships from our US-based warehouses. Shipped via USPS, Fedex or UPS (depending on location and package weight) Unless stated otherwise, all orders will ship within 3 days of your payment being processed. Check our feedback to see the great reviews of FAST shipping we offer.
Some states will have a Sales Tax Surcharge to cover the Sales Tax in the below-mentioned States listed at the time of sale of item. Otherwise, listings will show Free Shipping to all states:
IL,MA,AL,MS,MD,TN,CA,WA,CT,FL
WARNING
Due to the growing number of Porch Pirates and the increasing number of thefts with customers packages being stolen, we will do our best to get you your tracking information to you as quickly as possible, so that we can give you, our customer, time to make arrangements and to keep one eye on your package(s). This is an issue that is growing at an alarming rate, and we want to be certain you have adequate time to be sure your package arrives to you unharmed or stolen. Should you find a need to give us specific instructions as to where you want your package delivered, please kindly leave us a message when purchasing so we can attempt to plan for the delivery of your item(s).